Pappas Way is the connection between South Boston and the Boston Seaport. It is home to public art, green spaces, entertainment, and recreation.
The name Pappas Way speaks to the street and public space at the 42-acre Pappas Commerce Center
Anchored on the Reserved Channel Basin, a prominent waterfront integral to Boston's landscape, the area is rich in history. Our aim is for this open-air site to become a destination that enhances lives and livelihoods, connecting South Boston with its waterfront by creating space for community. Our vision is an accessible, vibrant, and active pedestrian walk and public green space for the people of South Boston and surrounding neighborhoods to enjoy.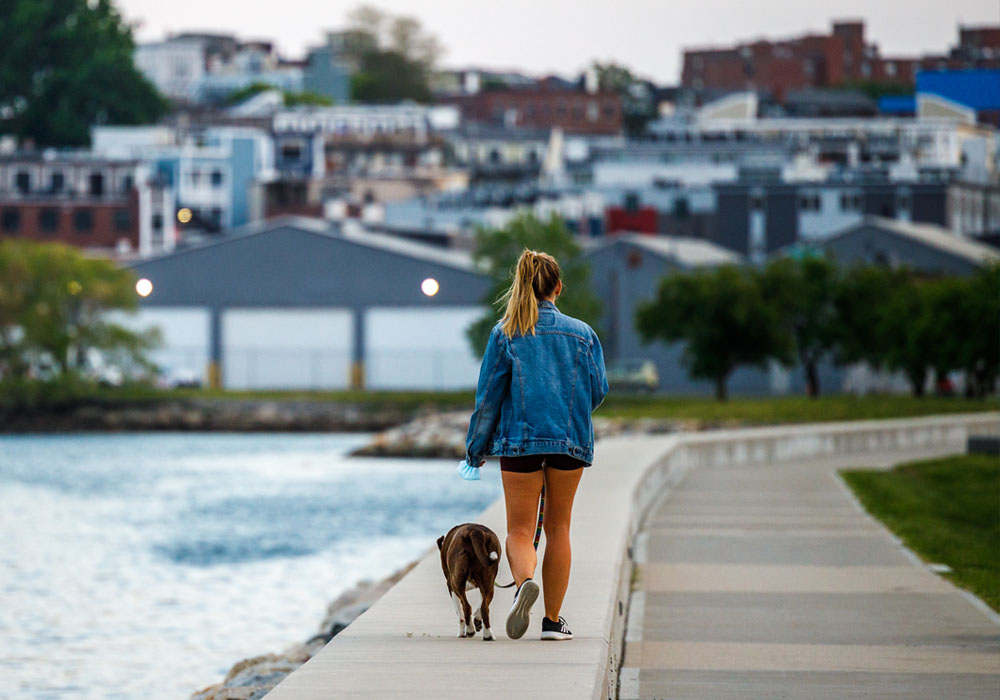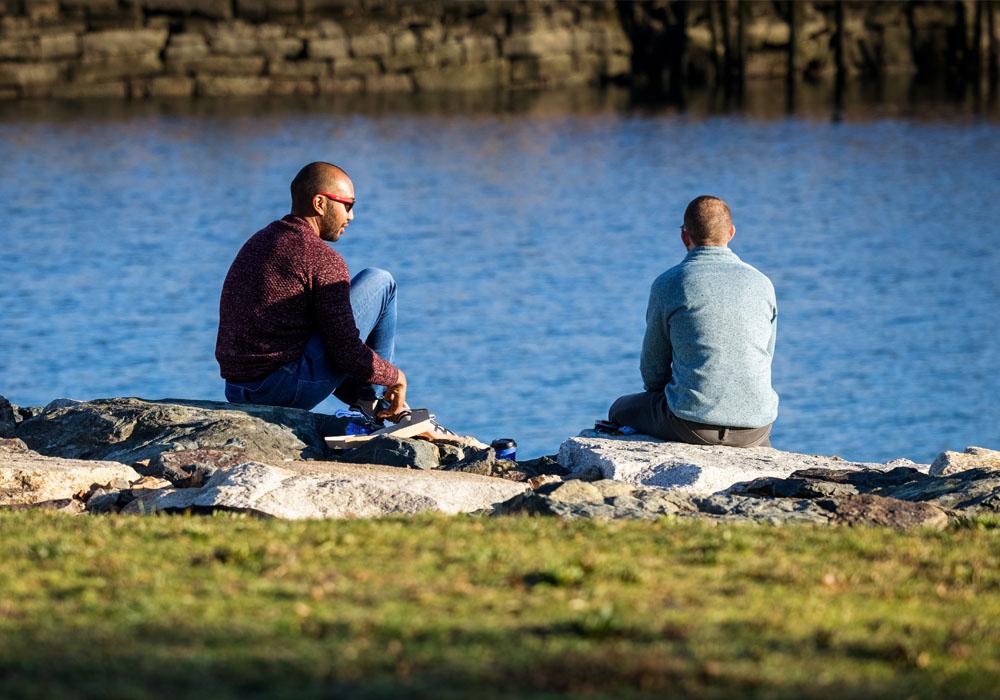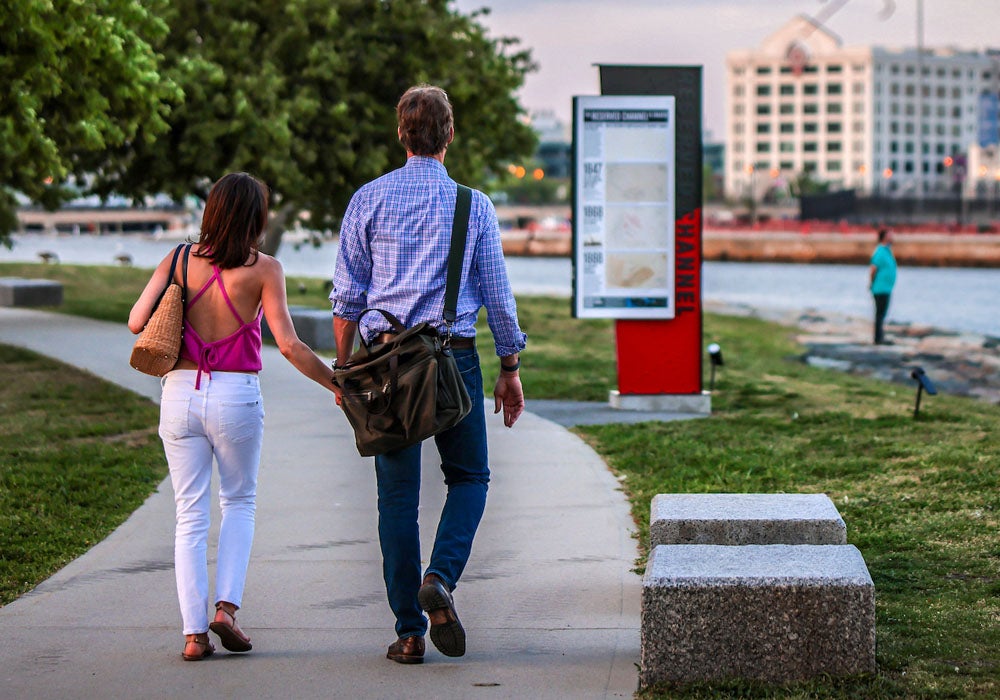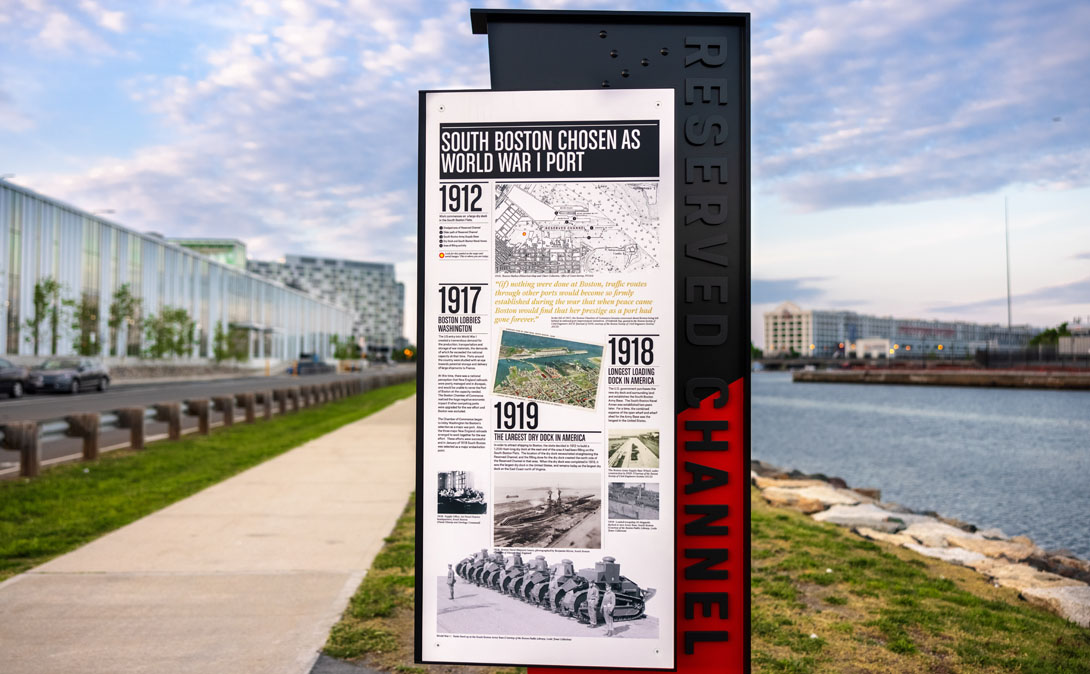 History
The landscape of South Boston surrounding Pappas Way has undergone massive changes over the past 200 years to bring it to where it is today.
The Reserved Channel and surrounding area is not part of Boston's original shoreline. In fact, the channel wasn't even conceptualized until the mid-1800s.
1860
The Massachusetts Harbor Commissioners began a project to build a seawall around the South Boston Flats and fill in the area between the seawall and the north shore of South Boston. But property owners on the north shore did not want to participate in this project because they feared they would lose their rights to the tidal flats in front of their properties. So a channel was "reserved" to provide these owners with access to their flats.
1943
During World War II the Navy began to fill the large area of flats at the end of the Reserved Channel east of E Street to create land on which to build barracks for sailors. Filling wasn't completed until after the war was over, creating what came to be known as the E Street Annex. Pappas Way runs along the east side of the former E Street Annex.
1974
Activity at the Army Base and Naval Annex, once key anchors of the Reserved Channel, went into decline in the decades after WWll. The properties were used mainly for reserve storage, and many of the buildings and piers fell into disrepair. Both the South Boston Army Base and Naval Annex were closed and acquired by the City of Boston to become part of the Boston Marine Industrial Park.
1984
Boston sought to reestablish itself as a major port. A large terminal on the Reserved Channel, located on the filled land between South Boston and Castle Island, was built and became operational in 1984 as the Paul W. Conley Container Terminal. This facility is the only full-service container terminal in New England, handling 2.3 million metric tons of cargo annually, connecting the region to Asia, Europe, and Latin America.
2012
The pedestrian walkway along Pappas Way was established as part of a significant investment to improve the western seawall of the Reserved Channel, and enhance the public realm. This waterfront path connects the original part of South Boston to the South Boston Waterfront, and highlights this important feature in the history of South Boston.
Neighborhood
Pappas Commerce Center is a 42 acre property located in South Boston at Pappas Way, an important corridor that bridges the emerging Seaport district to the established neighborhood of South Boston. It is our goal to build on this connectivity while proudly reflecting South Boston's history and culture.
Together, partners Oxford Properties and Pappas Enterprises are starting to explore the long-term future of this important area of the city. We are also focused on making this site a more vibrant part of South Boston in the present moment. As we begin to create public programming, we have started ongoing conversations with the local community, envisioning the future of Pappas Way together.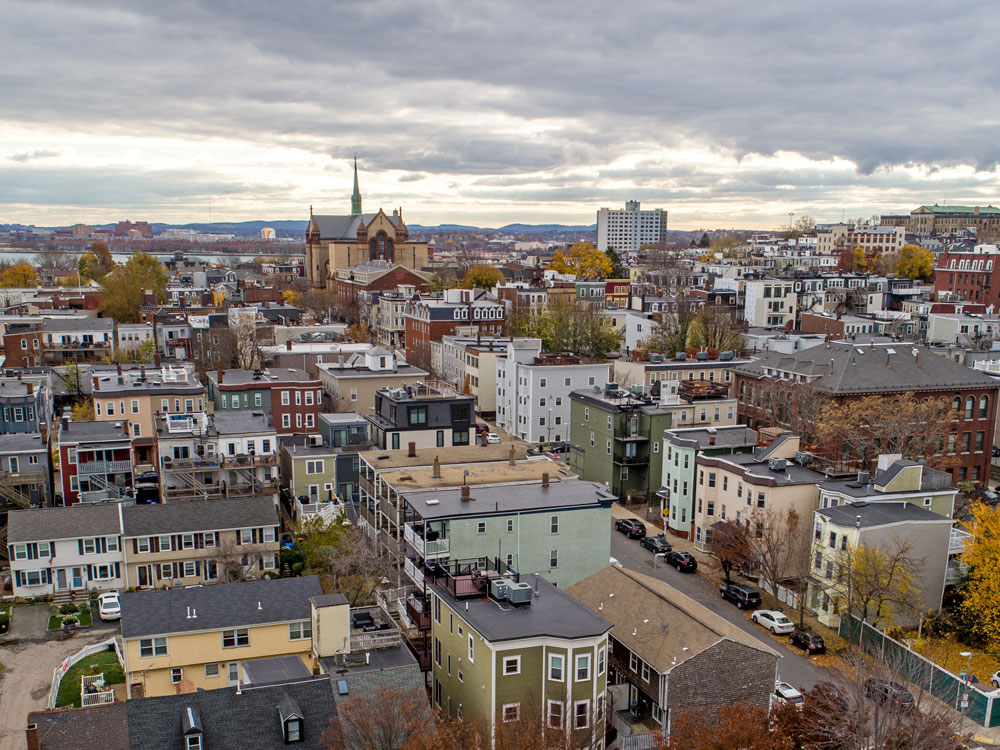 Recreation Station
Open to the public daily from dawn to dusk
Looking for some fun in the neighborhood? Check out the Recreation Station, a free lending library stocked with fitness gear, lawn games, books and more. Whether you're into sports, reading or family activities, you'll find something to enjoy.
Learn more
BLUEBIKES
A Bluebikes station has been added at 645 Summer Street (located on Pappas Way), encouraging exploration of the Reserved Channel's beautiful waterfront. Stop by 645 Summer Street to pick up your BlueBike or book your bike online now.
Book Your Blue Bike
Powerhouse Café and Catering
Located inside 645 Summer Street, Powerhouse Café and Catering is an all-natural juice bar specializing in cold-pressed juice. They have a variety of juices, smoothies, salads, smoothie bowls, and sandwiches—all organic, made from scratch, and sourced from local Massachusetts farms. Drop by Monday-Friday 8am-3pm.
SEE MENU
Solar Energy
Recognizing the opportunity to contribute to clean energy generation, two of the buildings along Pappas Way host solar arrays on their rooftops. The panel systems are substantial, numbering amongst the largest in Massachusetts and fully fueling the Cambridge Public School System with roughly 2.8 megawatts of annual power.
PUMPKINS, PAWS & PINTS
Sunday, October 29th
Join us for a spooktacular event on Sunday, October 29th from 2pm – 4pm to get into the Halloween spirit: Pumpkins, Paws & Pints on Pappas Way. Mark your calendars for this free event that promises a ghoulishly good time.
RSVP
About
In 2019, Oxford Properties and Pappas Enterprises partnered to own and operate this 42-acre business park between the Pappas Way roadway and the Reserved Channel, and South Boston and the Boston Seaport. It currently consists of nine industrial and lab buildings, an open-air pedestrian route along the waterfront, and public green space offering scenic views of the Reserved Channel itself. We call this open walkable space Pappas Way.
Together, Oxford and Pappas have started to talk to the community in and around South Boston about the long-term future of this important area of the city. We deeply value community input and look forward to a collaborative discussion now, and in years to come.